Trail of Tears Map
(The Cherokee Trail of Tears Map of Routes)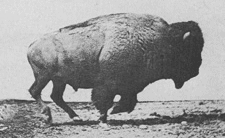 Trail of Tears Map and Routes
The Cherokee Trail of Tears Map Courtesy NPS
Recommended Viewing: The Trail of Tears: Cherokee Legacy (2006), Starring: James Earl Jones and Wes Studi; Director: Chip Richie, Steven R. Heape. Description: The Trail Of Tears: Cherokee Legacy is an engaging two hour documentary exploring one of America's darkest periods in which President Andrew Jackson's Indian Removal Act of 1830 consequently transported Native Americans of the Cherokee Nation to the bleak and unsupportive Oklahoma Territory in the year 1838. Deftly presented by the talents of Wes Studi (The Last of the Mohicans, Dances With Wolves, Bury My Heart at Wounded Knee, Crazy Horse, 500 Nations, Comanche Moon), James Earl Jones, and James Garner, The Trail Of Tears: Cherokee Legacy also includes narrations of famed celebrities Crystal Gayle, Johnt Buttrum, Governor Douglas Wilder, and Steven R. Heape. Continued below...
Includes numerous Cherokee Nation members which add authenticity to the production… A welcome DVD addition to personal, school, and community library Native American history collections. The Trail Of Tears: Cherokee Legacy is strongly recommended for its informative and tactful presentation of such a tragic and controversial historical occurrence in 19th century American history.
Recommended Reading: Trail of Tears: The Rise and Fall of the Cherokee Nation. Editorial Review from Library Journal: One of the many ironies of U.S. government policy toward Indians in the early 1800s is that it persisted in removing to the West those who had most successfully adapted to European values. As whites encroached on Cherokee land, many Native leaders responded by educating their children, learning English, and developing plantations. Such a leader was Ridge, who had fought with Andrew Jackson against the British. Continued below...
As he and other Cherokee leaders grappled with the issue of moving, the land-hungry Georgia legislators, with the aid of Jackson, succeeded in ousting the Cherokee from their land, forcing them to make the arduous journey West on the infamous "Trail of Tears." Mary B. Davis, Museum of American Indian Lib., New York, Copyright 1988 Reed Business Information, Inc.
The Reader's Pick: Cherokee Proud, Second Edition. Description: Among the people of this country are individuals in whose blood runs the proud heritage of a noble and resilient people whose ways and talents rank with the finest civilizations the world has known. They are the " Tsalagi ". . . the Cherokee. . . they are American Indians. Continued below...
About the Author:
Well known Cherokee author Dr. Tony Mack McClure, a native of Tennessee, is a certified member of the Native American Journalists Association, Wordcraft Circle of Native Writers and Storytellers, and Committeeman for the Tennessee Chapter of the National Trail of Tears Association. His work has appeared in numerous magazines, over 250 newspapers, on all major television networks and many cable systems.
Recommended Reading: Atlas of the North American Indian. Description: This unique resource covers the entire history, culture, tribal locations, languages, and lifeways of Native American groups across the United States, Canada, Central America, Mexico, and the Caribbean. Thoroughly updated, Atlas of the North American Indian combines clear and informative text with newly drawn maps to provide the most up-to-date political and cultural developments in Indian affairs, as well as the latest archaeological research findings on prehistoric peoples. The new edition features several revised and updated sections, such as "Self-Determination," "The Federal and Indian Trust Relationship and the Reservation System," "Urban Indians," "Indian Social Conditions," and "Indian Cultural Renewal." Continued below...
Other updated information includes: a revised section on Canada, including Nunavut, the first new Canadian territory created since 1949, with a population that is 85% Inuit; the latest statistics and new federal laws on tribal enterprises, including a new section on "Indian Gaming"; and current information on preferred names now in use by certain tribes and groups, such as the use of "Inuit" rather than "Eskimo."
Try the Search Engine for Related Studies: Trail of Tears Map, The Cherokee Trail of Tears Map, Routes, Maps, Photo, Photograph, Picture, History, Details, Facts, Cherokee Indian Removal Act of 1830, Treaty of New Echota 1835, Cherokee Indian Territory Oklahoma Nation