Texas Timeline
From Texas Revolution, Independence, Republic of Texas, Annexation, to Texas Statehood
Texas Timeline Map in Motion
Texas Timeline: Texas Revolution; Independence; Republic of Texas; Texas Annexation and Statehood
Texas Timeline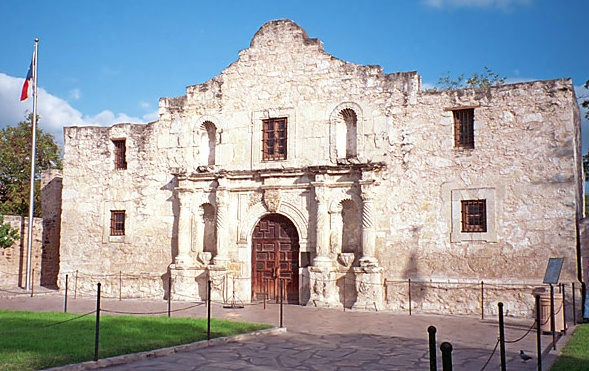 Texas Timeline Map
1832
June 26 – The first bloodshed of the Texas Revolution takes place at Velasco when Texans, transporting a cannon from Brazoria to Anahuac, are challenged by Mexican forces at Velasco. The Mexicans surrender on June 29.
1835
Oct. 2 – Mexican troops attempt to retrieve a cannon that had been given to Gonzales colonists for protection from Indian attack. The skirmish that ensues as Gonzales residents dare the Mexicans to "come and take it" is considered the opening battle of the Texas Revolution.
1835
Oct. 10 – Gail Borden begins publishing the newspaper "Telegraph and Texas Register" at San Felipe de Austin.
1835
Nov. 1 – A "consultation" convenes at San Felipe; on Nov. 7 the delegates agree to establish a provisional government.
1835
Nov. 24 – The Texas Rangers organization is officially established by Texas' provisional government. Although Stephen F. Austin had hired 10 frontiersmen as "rangers" to help protect his colonists against Indian raids in 1823, not until 1835 was the law-enforcement group formally organized.
1836
March 2 – The Texas Declaration of Independence is adopted at Washington-on-the-Brazos.
1836
March 6 – A 13-day siege of the Alamo by Mexican troops led by Gen. Antonio López de Santa Anna ends on this day with a battle in which all remaining defenders are killed.
1836
March 10 – Sam Houston abandons Gonzales and retreats eastward to avoid the advancing Mexican army. Panicky settlers in the area flee as well in an exodus called the Runaway Scrape.
1836
March 27 – About 350 Texan prisoners, including their commander James Fannin, are executed at Goliad by order of Santa Anna. An estimated 30 Texans escape.
1836
April 21 – In a battle starting about 4:30 p.m. and lasting 18 minutes, Texan troops led by Sam Houston defeat the Mexican army commanded by Santa Anna at San Jacinto near present-day Houston. Houston reports that 630 Mexican troops were killed and 730 were taken prisoner. Of the Texas troops, nine of a force of 910 were killed or mortally wounded, and 30 were less seriously wounded.
1836
May 14 – Santa Anna and Texas' provisional president David Burnet sign two Treaties of Velasco – one public, the other secret – ending the Texas Revolution. The treaties were, however, violated by both sides. Texas' independence was not recognized by Mexico and Texas' boundary was not determined until the Treaty of Guadalupe Hidalgo, which ended the Mexican War, was signed in 1848.
1836
Sept. 5 – Voters of the new republic choose their first elected officials: Sam Houston becomes president and Lorenzo de Zavala, vice president. The voters also overwhelmingly approve a referendum requesting annexation by the United States. U.S. President Martin Van Buren refuses to consider it, however, citing fear of war with Mexico and constitutional scruples.
Mexican Timeline of Events and Dates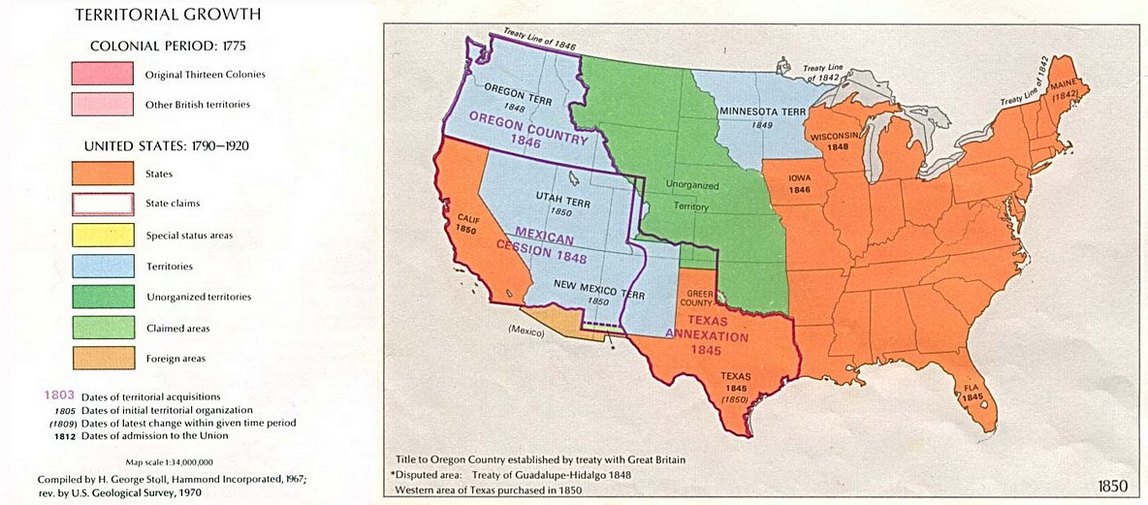 Mexican Timeline of Important Events and Dates
Republic of Texas Map
Map of the Republic of Texas
1836
Oct.
– The first Congress of the
Republic
of
Texas
convenes at
Columbia
.
1837
The Republic of Texas is officially recognized by the United States, and later by France, England, the Netherlands and Belgium.
1839
Aug. 1 – The first sale of town lots in the new capital of the Republic, which is named for Stephen F. Austin, is held.
1840
March 19 – Comanches, led by a dozen chiefs, meet with officials of Texas government to negotiate a peace treaty. Believing the Comanches to have reneged on a promise to release all white prisoners, the Texans take the chiefs prisoner. During the Council House fight that follows, 35 Comanches are killed, as are seven Texans.
1840
Aug. 5 – Near Hallettsville, a large band of Comanches, in retaliation for the Council House Fight, begin killing and looting their way across Central Texas. Texas Rangers and a volunteer army defeat the Comanches on Aug. 11 at Plum Creek near Lockhart.
1841
June 20 – The Santa Fé Expedition, launched without Texas Congressional authorization by Pres. Mirabeau B. Lamar, leaves Central Texas on its way west to establish trade with and solidify Texas' claims to territory around Santa Fé. Members of group are taken prisoner by Mexican troops, marched to Mexico City and imprisoned. They are finally released in 1842.
1842
The first seeds of large-scale German immigration to Texas are sown when a German society, the Adelsverein, purchases land for settlements in Central Texas.
Important Events in Texas History
Important Dates in Texas History
(Right) Important events and dates in the history of Texas.
1845
March 1 – U.S. Congress passes a "Joint Resolution for Annexing Texas to the United States."
1845
mid-March – The first of many large groups of Germans arrive in Central Texas, settling at New Braunfels.
1845
July 4 – The Texas Constitutional Convention votes to accept the United States annexation proposal; it drafts an Annexation Ordinance and State Constitution to submit to the voters of Texas.
1845
Oct. 13 – Texas voters overwhelmingly approve annexation, the new state constitution and the annexation ordinance.
1845
Dec. 29 – The U.S. Congress approves, and President James K. Polk signs, the "Joint Resolution for the Admission of the State of Texas into the Union." Texas becomes the 28th state.
1846
Feb. 19 – Although Texas officially became a state on Dec. 29, 1845, the formal transfer of government does not take place until this date.
1846
May 8 – The Battle of Palo Alto near Brownsville is the first major battle of the two-year Mexican War.
1848
Feb. 2 – The Treaty of Guadalupe Hidalgo is signed, ending the War with Mexico and specifying the location of the international boundary.
1850
Feb. 11 – The first railroad to actually begin operation in Texas is chartered by the state government. The Buffalo Bayou, Brazos and Colorado begins operation in 1853.
1850
Nov. 25 – Texas' governor signs the Compromise of 1850, in which Texas gives up its claim to land that includes more than half of what is now New Mexico, about a third of Colorado, a corner of Kansas, the Oklahoma Panhandle, and a small portion of Wyoming in exchange for the United States' assumption of $10 million in debt; Texas keeps its public lands.
Copyright © 2008 The Dallas Morning News
Texas Timeline Texas History Revolution Independence Republic of Texas Annexation Statehood Timeline Revolution Battle of the Alamo Mexican War of Independence History Mexico Annexation Statehood Map