Civil War Desertion and Deserters History
North Carolina and the Civil War
North Carolina Highlanders and Desertions during the American Civil War
North Carolina provided at least 125,000 soldiers to the Confederacy, and the Tar Heel State recruited more soldiers than any other Southern state. Approximately 40,000 of those troops never returned home, they died from battlefield wounds, disease and privation. Mere numbers continue to fail in attempts to provide an accurate account of desertion among the North Carolina highlander units during the Civil War.
To understand Civil War desertion and how it effected North Carolina, it must be understood that North Carolina supplied more soldiers to the cause than any other Southern state, so while desertion totals can be misleading, percentages allow a comparative analysis to other Southern states. According to some historians North Carolina had the highest desertion rate, particularly in the highland areas, because they state that "as many as 24% of enlisted highlanders eventually deserted the Confederate army." But one may convey the same ambiguity by writing that "up to 24% of the enlisted highlanders eventually deserted," or by touting that "between 5 and 24%" since it too lacks thorough research and citations. While the reader should be cautious when using such metrics, an exact tally conducted on a unit or region is highly encouraged.
Civil War Desertions and Deserters History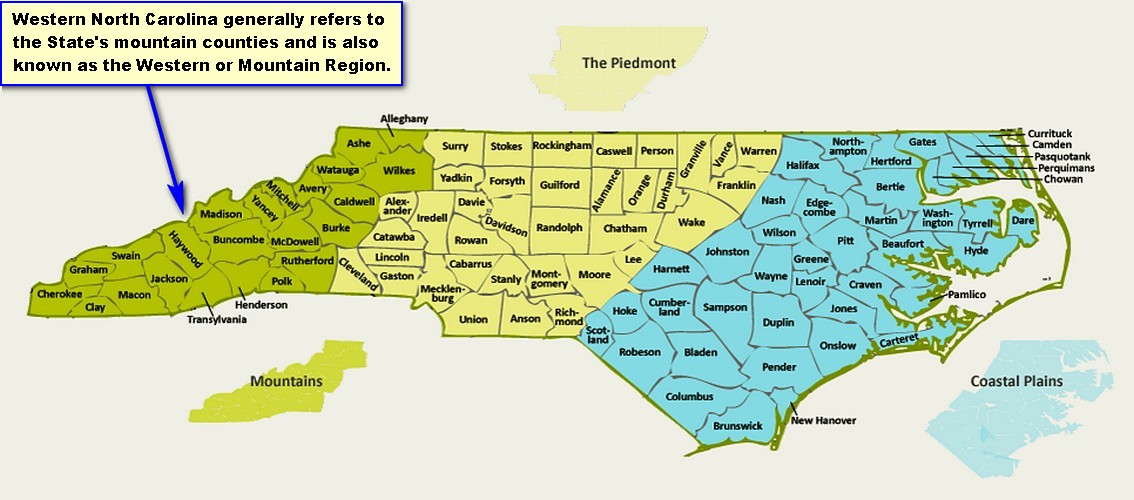 Region of the Highlanders in North Carolina. Civil War Desertions and Highlander History.
In context, for instance, there were highlanders who refused to surrender to Union forces during the infamous surrender of the Cumberland Gap by General John Frazer in September of 1863, but while they evaded capture, their whereabouts remained unknown for two months. While many of the surrendered solders were listed as captured and soon processed into Northern prisons, a few hundred Confederates surfaced in the adjacent North Carolina Mountains to reform the 64th N.C. Infantry, though obviously depleted in numbers.

The principal motive for desertion among mountaineers was to return home and stave off what was perceived as imminent starvation of loved ones. In concert, the letters received by the soldiers often contained language of marauding bands of bushwhackers who had sacked the homestead and left the family lacking the necessaries to endure the pending winter. But the writer has totaled the desertions of the Thomas Legion, the largest highlander contingent, and read every available muster record to assist in the tally. While the unit's desertions were noted officially by brigade generals, the Legion had nearly every single deserter marked as present for duty in the North Carolina mountains. So why was there a difference? Because while Colonel William H. Thomas, the unit's namesake, had the Legionaries as present in his battalion while in the North Carolina mountains, the unit's brigade commander, Brig. Gen. Alfred Jackson, was officially commanding the entire Thomas Legion in neighboring East Tennessee. The Thomas Legion had become a unit plagued with poor morale and it subsequently witnessed the splintering of its command. After Jackson was removed from command and following the return of the Legion's infantry regiment from the Shenandoah Valley Campaign in 1864, the men who had been protecting their mountain enclave rejoined the ole Legion causing a massive force to be numbered in 1865. On March 10, 1865, General Martin reported an "Effective Total Present for Duty in Thomas' Legion at 943 and Aggregate Present and Absent at 1473." In March 1865, this included the Legion's subordinate units that had also been known as Love's Regiment, McKamy's Battalion, Indian Battalion, and Barr's Battery. Although it gave an impression of a reorganized Thomas Legion, it was actually a reunion of sorts with the battle-hardened men playing a pivotal role in the final chapter of the Civil War in Western North Carolina.

Vast difference between deserting the army and evading capture by the enemy

After evading surrender and capture by Union forces in 1863 during the capitulation of Confederate forces stationed in the Cumberland Gap, approximately two hundred highlanders reformed in Virginia and in North Carolina and fought valiantly until the bitter end of what seemed to be an eternal American Civil War.

During the summer of 1863, while men were furloughed from Thomas' Legion, a force that initially consisted of more than 2,500 highlanders, they defended their homes in the Southern Appalachian Mountains and they operated as Home Guardsmen and fought against bushwhackers and outlaws. See also O.R., Series IV, 2, 732, O.R., 53, 324 and O.R., Series I, Vol. 32, pt. II, pp. 610-611

The absentees from Thomas' Legion, North Carolina's only Civil War legion and it recruited exclusively from the mountains, were even declared deserters. Most, however, returned to Thomas' Legion in December 1864 and at war's end were recorded on rosters and muster rolls. See O.R., 1, 49, pt. 1, p. 1048 and O.R.,1, 49, pt. II, p. 309

Pro-Unionists and conscription opponents (present-day draft dodgers) of Tennessee fled daily and crossed the Cumberland Mountains joining the Federal army in Kentucky and Ohio. During the Union military incursion and capture of Knoxville in East Tennessee, additional pro-Unionists and conscription opponents fled the other direction and into Western North Carolina in attempts to avoid the war. General Robert E. Lee's first invasion of the North in September 1862 caused some desertion and consternation among the Confederate ranks. Many soldiers had enlisted to fight the Yankee invasion and were therefore fighting a defensive war only. While many students of the Civil War are familiar with the typical Southerner defending his home and hearth against Northern Aggression, how many Civil War buffs and students of the war know the history of the immense number of Union soldiers who stated that it was a rich man's war and a poor man's fight, because of rich Northerners dodging the draft by paying commutation fees and hiring substitutes. The New York City Draft Riots were a result of those who, having been far removed from the war's battlefields in the South, blamed the influx of recently freed blacks, among other causes, for their inability to compete for employment.

On June 20, 1863, with strong pro-Unionist sentiment, western Virginia broke from the State of Virginia and formed the state of West Virginia.

The microcosm served to fuel the idea that if a portion or section of an independent State may, without consent of the State, break from and form another sovereign State, then secession from the Union is also lawful.

During the Secession crisis, Andrew Johnson remained the only Southerner in the Senate even when Tennessee seceded, which made him a hero in the North and a traitor in the eyes of the South. Johnson remained in the Congress because he simply refused to support the rebellion and its efforts to destroy the Union that he so loved. Johnson was born in North Carolina but raised in Tennessee, and when Abraham Lincoln was assassinated, he became the Seventeenth U.S. President (1865-1869).

There were highlanders who deserted after they received pleading letters from starving and threatened families, but the numbers are less than some historians proclaim. Unlike the rest of Tennessee, in East Tennessee pro-Unionists outnumbered secessionists two-to-one. Deserters were also defined as a "class in resistance to conscription." (O.R., Series 4, Vol. 2, p. 783.) After shutting down the pro-Unionist newspaper Knoxville Whig, some found refuge in the mountains of Western North Carolina (aka Southern Appalachian Mountains). When General Burnside captured Knoxville, additional conscription opponents and pro-Unionists sought sanctuary in the neighboring North Carolina mountains.

In defense of the proponents of Highlander Desertions, one highlander regiment with perhaps the highest desertion was the 64th North Carolina Infantry Regiment (Allen's Regiment). Although the unit had an unusually high desertion rate, it was numbered among the forces that were captured during the capitulation of Rebel forces in the Cumberland Gap. The regiment's desertions spiked after the April 16, 1862, Confederate Conscription Act, which required a three year minimum enlistment. Most of the 64th N.C. Regiment's 12 month enlistment expired just days after the Conscription Act. Lastly, this regiment was the exception and not the rule, because the 64th was synonymous with the region's Shelton Laurel Massacre, which displayed how readily a single unit with poor morale could quickly fall into the abyss of anarchy and lawlessness.

So for the Highlanders there is the stark contrast in performance as seen by those who had deserted and those who evaded capture, the horrid performance of some troops of the 64th, and those, of the largest fighting force raised from the North Carolina mountains, who had been involved in defense of the North Carolina mountains while its brigade was active in East Tennessee.

Some historians don't state the obvious differences between the highlander units, but they do show ambiguous numbers which serve only to further complicate the highlanders' service during the Civil War. But it must be noted that most of the highlanders who deserted the Confederate military were not cowards shunning the fight, but they were men who, in defense of their family, returned home to continue a struggle against a war that would refuse to differentiate between the soldier and the civilian. See also No Soap, No Pay, Diarrhea, Dysentery & Desertion: A Composite Diary of the Last 16 Months of the Confederacy from 1864 to 1865.
Thomas' Legion and the Absentees and Deserters
As an independent command when the Civil War began, Thomas' Legion would report directly to Brigadier General Henry Heth, but with exigencies of conflict this changed during the course of the war.
"Many of them [Thomas' Legion] joined with the promise that they were not to be taken out of the State except in the North Carolina mountain of defense." Captain Robert A. Akin, Company H, Walker's Battalion, Thomas' Legion
The Legionaries served in the Army of Tennessee, Department of East Tennessee, District of Western North Carolina (aka Western District of North Carolina), Department of Western Virginia, and also served with General Jubal Early in the Army of the Valley during the contested Valley Campaigns of 1864. Although initially an independent command, the Thomas Legion, with its various unofficial designations and components, had served and reported to numerous generals in numerous armies, departments, and commands (although desertion wasn't a major problem in the legion, this was a contributing role in its desertions).
Col. Thomas sent petitions to North Carolina Governors Henry Toole Clark and Zebulon Baird Vance, as well as Confederate President Jefferson Davis and General Braxton Bragg, with the request for the Thomas Legion "to defend the passes of the Smokies." Its soldiers had been promised only to be assigned in the defense of western North Carolina and East Tennessee and not to be assigned and moved out of the two states, but in war the demands of the military always come first. The Legion's sappers enlisted, for example, as masons, engineers, carpenters, black smiths, and gun smiths, but when Brig. Gen. Alfred Eugene Jackson, known by both the North and South as "Old Mudwall," ordered these sappers, aka Pioneer Company, to soon take up arms and fill the ranks of the common foot soldier, dissention spread throughout its ranks. In October 1863, Gen. A. E. Jackson's Brigade consisted of Thomas' Legion only (O.R., Series 1, Vol. 29, pt. II, p. 812), and it caused many at Confederate Headquarters to ask if the unit was a legion or actually a brigade? Having a single command with two commanders resulted in poor morale of its soldiers and much friction between Col. Thomas and Gen. Jackson, because while Thomas officially commanded the Legion, Jackson formally commanded the brigade.
The poor morale, two commanders fighting for control of the Thomas Legion, and moving the command out of the mountains would culminate in desertions. The Confederacy ordered Thomas and the Cherokee Battalion to the Smokies, but it separated and relocated the majority of the Legion to the Shenandoah Valley. See also: Cherokee County's Civil War Lawlessness and Depredations, O.R. IV, 2, 732, O.R., 53, 324, O.R., I, Vol. 32, pt. II, pp. 610-611, O.R., 1, Vol. 53, pp. 331-335, Jefferson Davis' Letter of Confidence in Thomas' Legion - January 4, 1865, and Will Thomas' American Civil War Strategy.
While Thomas and the Cherokee Battalion were assigned to Western North Carolina, the colonel, who had been adopted by the Cherokee as boy, persuaded and recruited dozens of Confederate deserters to the Thomas Legion which shockingly led to his first of several court-martials.
Whereas the Thomas Legion was ordered into the fray of the Shenandoah Valley in 1864, its return to the mountains was postponed. On May 5, 1864, the War Department issued Special Order 105 (O.R., 36, II, pp. 958-959 and O.R., 1, Vol. 39, pt. II, p. 579), returning Thomas' Legion to Western North Carolina in response to the deplorable conditions caused by bushwhackers and outlaws. The unit had been raised with the promise, though it never should have been, to operate as a local defense force against any Union attack. Federal movements in the Shenandoah Valley postponed the Order, but the Highlanders would return to the mountains with Special Order 267 (O.R., 1, 43, pt. II, p. 919).
During the last months of the Civil War, March through May of 1865, Confederate Gen. Martin (O.R., 1, 49, pt. 1, p. 1048), Union Gen. Stanley (O.R.,1, 49, pt. II, p. 309), and Lt. Col. Stringfield (Histories of the Several Regiments and Battalions from North Carolina in the Great War 1861-1865, Volume 3, p. 761) recorded similar troops totals for the Thomas Legion.
Besides attrition from deaths, diseases, wounds and imprisonment (prisoners of war) sources indicate that most of the Thomas Legion deserters had rejoined the legion in early 1865. The men had previously deserted and returned to Western North Carolina to form local defense units for their communities, which, although at the expense of the Confederate military, the men, now officially known as deserters, did serve as a deterrent against many bands of outliers and bushwhackers who had previously thrashed the area with impunity. Upon the Legion's return to Western North Carolina, the majority of those who had deserted, were now listed as present for duty under the unit's new brigade commander, Brig. Gen. James Martin, in Asheville.
Notes
James W. Terrell, Thomas' Legion, wrote to Governor Zebulon Vance and stated that the desertions were the direct result of General A. E. Jackson's complete disregard and disrespect for the Thomas Legion soldiers. February 22, 1864, North Carolina Division of Archives and History.
According to public and private diaries, memoirs, papers and records, Thomas' Legion did not experience vast desertions within its ranks. In 1863-1864
Captain Stephen Whitaker
discusses the obedience and discipline of his company, and on
Feb. 22, 1864
, Major (later Lt. Colonel)
James A. McKamy
wrote to Samuel Cooper (A&IGO) and stated that on
Feb. 14, 1864
,
Captain Garner N. Loudermilk
of Company H,
Walker
's Battalion deserted to the Federals, and McKamy further elaborated that on
Feb. 14, 1864
, Loudermilk also signed the
United States
' Oath of Allegiance. In the same correspondence, McKamy said that Captain William B. Nelson of Company B,
Walker
's Battalion deserted and refused to return to the command. The two captains were the highest ranking officers of the Thomas Legion to be charged with desertion.
The following is from the Knoxville, Tennessee, Daily Southern Chronicle, August 4, 1863
August 4, 1863 - Reward for Confederate deserters
$240 REWARD.
Headquarters, Thomas' Legion
Zollicoffer, July 25th, 1863.
A Reward of thirty dollars each will be paid for the following named deserters from Capt. Love's Company, (D,) of Col. W. H. Thomas' Legion who deserted their encampment July 22d, 1863. Sergeant John H. Lyons, aged 26 years, 5 feet 9 inches high, complexion dark, eyes dark, hair dark, residence Knox county Tennessee. James Reed, aged 32 years, height 5 feet seven inches, complexion fear, eyes blue, hair light, residence Knox county Tennessee. Leander Reed, aged twenty-one years, height five feet eleven inches, complexion fair, eyes gray, hair light, residence Knox county Tennessee. Joseph Hooker, aged 46 years, height 5 feet 6 inches, complexion fair, eyes blue, hair dark, residence Union county, Tennessee. Thomas Simmons, aged 38 years, height 5 feet 8 inches, complexion fair, eyes gray, hair dark, residence Jefferson county Tennessee. John C. Lee, aged twenty-four years, height 5 feet 4 inches, complexion dark eyes dark, hair dark, residence Jefferson county Tennessee. Also the following named men who deserted on the 17th day of July 1863. William Hatcher, aged 22 years, height 5 feet 8 inches, complexion fair, eyes blue, hair light, residence Jefferson county Tennessee. George Hunter, aged 26 years, height 5 feet 7 inches, complexion fair, eyes gray, hair light, residence, Claiborne county Tennessee.
Arrest these men and bring them to justice.
C. C. M'BEE 1st Lt., com'dg Co."D"
W. W. STRINGFIELD, Major, com'dg Thomas' Legion.
[Knoxville Daily Southern Chronicle, August 4, 1863].
(Sources and related reading listed below.)
Recommended Reading: They Went into the Fight Cheering: Confederate Conscription in North Carolina. Description: They Went Into The Fight Cheering focuses on the inner workings of conscription and its related enforcement in North Carolina. It is meticulously researched and presents the often overlooked aspect of troop procurement by the Confederacy in North Carolina as initial enlistment periods expired. The discussion of conscription (and desertion) in this book does not besmirch the honor of southern soldiers. Continued below…
Hilderman's book, They Went into the Fight Cheering, is a fascinating read on the North Carolinian and conscription during the War Between the States. Much has been written on the New York City draft riots and on the bounty jumpers of the north, but here is a factual and well documented history of how North Carolina, a late secession state, grappled with the effects of compulsory military service. Hilderman draws from a vast resource – the soldiers' actual letters – to enable the reader to experience the war from the soldier's perspective. Be they volunteers or conscripts, after reading this book, there should be no question as to the bravery of the Tar Heel State's soldiers. Hailed by many and criticized by others, it is, however a well written and balanced work. It is also a refreshing study that brings balance to the immense volumes that have previously presented history as either black or white. They Went into the Fight Cheering is a welcome addition to personal, school and community library Civil War and North Carolina history collections.
Recommended Reading: Desertion during the Civil War (251 pages) (University of Nebraska Press). Description: Desertion during the Civil War, originally published in 1928, remains the only book-length treatment of its subject. Ella Lonn examines the causes and consequences of desertion from both the Northern and Southern armies. Drawing on official war records, she notes that one in seven enlisted Union soldiers and one in nine Confederate soldiers deserted. Lonn discusses many reasons for desertion common to both armies, among them lack of such necessities as food, clothing, and equipment; weariness and discouragement; noncommitment and resentment of coercion; and worry about loved ones at home. Some Confederate deserters turned outlaw, joining ruffian bands in the South. Peculiar to the North was the evil of bounty-jumping. Continued below...
Captured deserters generally were not shot or hanged because manpower was so precious. Moving beyond means of dealing with absconders, Lonn considers the effects of their action. Absenteeism from the ranks cost the North victories and prolonged the war even as the South was increasingly hurt by defections. This book makes vivid a human phenomenon produced by a tragic time.

About the Author:

Ella Lonn (1879–1962) was a professor at Goucher College and the author of six histories of the South and the Civil War.
Recommended Reading: More Damning than Slaughter: Desertion in the Confederate Army (Hardcover). Description: More Damning than Slaughter is the first broad study of desertion in the Confederate army. Incorporating extensive archival research with a synthesis of other secondary material, Mark A. Weitz confronts a question never fully addressed until now: did desertion hurt the Confederacy? Continued below...
Coupled with problems such as speculation, food and clothing shortages, conscription, taxation, and a pervasive focus on the protection of local interests, desertion started as a military problem and spilled over into the civilian world. Fostered by a military culture that treated 'absenteeism leniently' early in the war, desertion steadily increased and by 1863 reached epidemic proportions. A Union policy that permitted Confederate deserters to swear allegiance to the Union and then return home encouraged desertion. Equally important in persuading men to desert was the direct appeal from loved ones on the home front--letters from wives begging soldiers to come home for harvests, births, and hardships.
By 1864, deserter bands infested some portion of every Confederate state. Preying on the civilian population, many of these bands--commonly referred to as irregular or guerrilla units--frustrated virtually every effort to subdue them. Ultimately, desertion not only depleted the Confederate army but also undermined civilian morale. By examining desertion, Weitz assesses how deteriorating southern civilian morale and growing unwillingness to contribute goods and services to the war led to defeat.
Recommended Reading: No Soap, No Pay, Diarrhea, Dysentery & Desertion: A Composite Diary of the Last 16 Months of the Confederacy from 1864 to 1865. Description: No Soap, No Pay, Diarrhea, Dysentery & Desertion is a groundbreaking study of life during the final sixteen months of the Confederacy. Civil War studies normally focus on military battles, campaigns, generals, and politicians, with the common Confederate soldier and Southern civilians receiving only token mention. Using personal accounts from more than two hundred seventy soldiers, farmers, clerks, surgeons, sailors, chaplains, farm girls, nurses, nuns, merchants, teachers and wives, author Jeff Toalson has created a compilation that is remarkable in its simplicity and stunning in its scope. Continued below...
These soldiers and civilians wrote remarkable letters and kept astonishing diaries and journals. They discussed disease, slavery, inflation, religion, desertion, blockade running, and their never-ending hope that the war would be over before their loved ones died. As in all wars, these are the people who suffer the most—and glory is hard to find amid lice, dysentery, starvation, and death.
A significant contribution to Civil War literature, No Soap, No Pay, Diarrhea, Dysentery & Desertion will open vistas to a side of the war with which most are only mildly familiar. The words of these individuals are an honest, powerful, and poetic portrayal of the war's effect on their lives.
Recommended Reading: Hardtack & Coffee or The Unwritten Story of Army Life. Description: Most histories of the Civil War focus on battles and top brass. Hardtack and Coffee is one of the few to give a vivid, detailed picture of what ordinary soldiers endured every day—in camp, on the march, at the edge of a booming, smoking hell. John D. Billings of Massachusetts enlisted in the Army of the Potomac and survived the hellish conditions as a "common foot soldier" of the American Civil War. "Billings describes an insightful account of the conflict – the experiences of every day life as a common foot-soldier – and a view of the war that is sure to score with every buff." Continued below...
The authenticity of his book is heightened by the many drawings that a comrade, Charles W. Reed, made while in the field. This is the story of how the Civil War soldier was recruited, provisioned, and disciplined. Described here are the types of men found in any outfit; their not very uniform uniforms; crowded tents and makeshift shelters; difficulties in keeping clean, warm, and dry; their pleasure in a cup of coffee; food rations, dominated by salt pork and the versatile cracker or hardtack; their brave pastimes in the face of death; punishments for various offenses; treatment in sick bay; firearms and signals and modes of transportation. Comprehensive and anecdotal, Hardtack and Coffee is striking for the pulse of life that runs through it.
Sources: Official Records of the Union and Confederate Armies; Walter Clark, Histories of the Several Regiments and Battalions from North Carolina in the Great War 1861-1865; National Park Service: American Civil War; Weymouth T. Jordan and Louis H. Manarin, North Carolina Troops, 1861-1865; D. H. Hill, Confederate Military History Of North Carolina: North Carolina In The Civil War, 1861-1865; Library of Congress; North Carolina Office of Archives and History; North Carolina Museum of History; State Library of North Carolina; National Archives; Tennessee State Library and Archives; Vernon H. Crow, Storm in the Mountains: Thomas' Confederate Legion of Cherokee Indians and Mountaineers; Christopher M. Watford, The Civil War in North Carolina: Soldiers' and Civilians' Letters and Diaries, 1861-1865. Volume 2: The Mountains; William F. Fox, Regimental Losses in the American Civil War.
Try the Search Engine for Related Studies: Civil War desertion and desertions, Why did Civil War soldiers desert? Desertion in the Union and Confederate Army Reasons Results, Causes of Desertion, What is a deserter? Types of Desertion, What Caused Desertion, Desertions, and Deserters in the Civil War? List of Facts and Definition, Picture, Photograph or Photo of a Civil War Deserter.